Monday, June 20th, 2016
Compass Chambers Expert Witnesses Seminar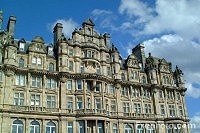 Compass Chambers are delighted to invite you to attend our Expert Witnesses Seminar which will take place on Monday 20th June from 4pm at the Balmoral Hotel.
At the Compass Chambers Conference in November 2015, a seminar was delivered by Andrew Smith QC and Angela Grahame QC on expert evidence. It sought to provide both practical advice about how to instruct experts, and tactics for those utilising experts in litigation. It was well received with a large number of delegates attending.
Since then there have been important developments in that area of law. In Kennedy v Cordia, the Supreme Court took the opportunity to provide definitive guidance on what the Courts can expect from experts, what is expected of practitioners in instructing them (Counsel and Solicitors); and how Court procedures can be used to control the use of experts and the content of their reports. Andrew Smith QC, Ian Mackay QC and Jillian Martin-Brown of Compass Chambers all appeared in the Kennedy case.
The Expert Witnesses Seminar will cover some of the ground previously presented in November, but will update it in the light of Kennedy. Andrew shall once again cover this complex and important ground.
The seminar will include video clips of expert witnesses giving evidence (some well and some badly) and will offer advice to practitioners on how the Kennedy case might be used to persuade the court on matters such as:
whether certification of experts can be opposed and under what circumstances

whether and how objection can be taken to experts even giving evidence at all

how experts should be instructed; and what type of report might fail the test of admissibility

how solicitors can assist counsel in preparing for examination or cross examination of experts
Following registration, tea and coffee from 4pm – 4:30pm, the Seminar will run from 4:30pm – 6:30pm concluding with a Question and Answer Session involving all 3 Compass members who were involved in the Kennedy case. The Seminar qualifies for 2 hours CPD. A short drinks reception will follow to which all delegates are invited.
The seminar is FREE to attend, but we would welcome donations to our nominated charity for 2016, the Child Brain Injury Trust. Donations can be made at the Seminar or in advance on our Virgin Money Giving Page.
The seminar is open to all solicitors, trainees and paralegals but we would also encourage any expert witnesses to attend too.
To book your place, please contact Gavin Herd – gavin.herd@compasschambers.com – 0131 260 5648. We look forward to seeing you at the Seminar.
Expert Witness Seminar Handout