Friday, May 24th, 2019
Compass Chambers Annual Aberdeen Conference 2019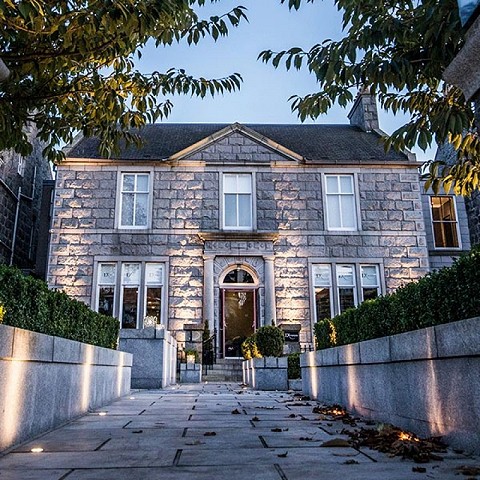 Compass Chambers is delighted to invite you to attend our Annual Aberdeen Conference which will take place on Friday 24th May at the Chester Hotel, Aberdeen from 1pm until 5.00pm.
Under the Law Society of Scotland's Guidelines, delegates may claim 3 hours of CPD time. The conference is open to all solicitors, in-house lawyers, trainees and paralegals.
Compass prides itself on being innovative and, with this in mind, we will be using the CrowdCompass event app at the Conference this year. The app aims to give delegates a more integrated and interactive experience. You will be able to view the Conference schedule on the app as well as see details of all the speakers and sessions. You will be able to access handouts from the talks, make notes, leave feedback as well as interacting on social media. There will also be the opportunity to post questions to the speakers during the sessions and, in certain sessions, you will be able to take part in a live poll using the app.
To ensure we can continue to improve the conference year on year we have decided to introduce an admission fee of £35 per delegate. We believe this to be a reasonable charge that will not only help to continue the improvement to the Conference in the years ahead, but will also substantially raise the contribution to our annual charity, as £12 from each admission fee will be donated to charity. Our nominated charity this year is the Edinburgh Food Project.
The topics and speakers at the Conference will be as follows –
Health and Safety Prosecutions: Sentencing Update – Gavin Anderson

The Art of Negotiation – techniques for getting the right deal done…. without being had! – Steve Laing

The Use of Criminal Convictions in Civil Proceedings – Grant Markie

Tales from ASPIC: A User's Guide – Kate Bennett

GDPR in PI Practice – Craig Murray

Liability Update – Gavin Thornley
The event will continue with a drinks reception from 5.00pm, to which all attendees of the Conference are invited.

BOOK NOW TO AVOID DISAPPOINTMENT!! Places at the Conference can be booked through Eventbrite by clicking here. If you need any further information about the Conference, please contact Lesley Hogg on 0131 260 5661 or lesley.hogg@compasschambers.com