Friday, November 22nd, 2019
Compass Chambers 12th Annual Edinburgh Conference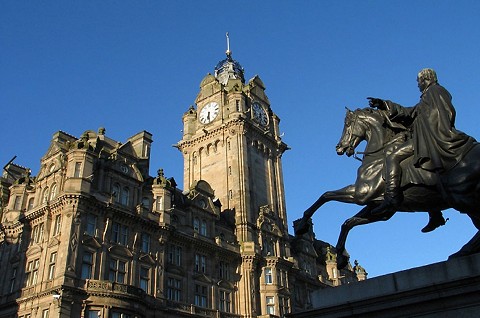 We are delighted to invite you to attend our 12th Annual Conference which will take place on Friday 22nd November 2019 at the Balmoral Hotel in Edinburgh from 1pm until 5:15pm. Under the Law Society of Scotland's Guidelines, delegates may claim 3 hours of CPD time. The conference is open to all solicitors, in-house lawyers, trainees and paralegals.
We will once again be using the CrowdCompass event app at the Conference this year. The app aims to give delegates a more integrated and interactive experience. On the app you will be able to view your personal schedule and see details of all the speakers and sessions. You will be able to access handouts from the talks, make notes, leave feedback, as well as interacting on social media.

The format of the Conference will be the same as last year with a choice of 16 different talks available to choose from across 4 breakout sessions with talks from Compass members relating to our core areas of Reparation and Regulatory Crime as well as more general, practical sessions. In addition, we once again have four talks from guest experts that we are delighted are able to join us.

To ensure we can continue to improve the conference year on year, there will again be an admission fee of £75 per delegate. We believe this to be a reasonable charge that will not only help to continue the improvements to the Conference in the years ahead, but will also substantially raise the contribution to our annual charity, as £25 from each admission fee will be donated to charity. Our nominated charity for this year is the Edinburgh Food Project.
BOOKING DETAILS

To reserve your place at the Conference please click here. Whilst there is a large choice of talks available, more popular sessions may sell out quickly so book your place now to avoid disappointment. The line-up for this year is -
Breakout Session 1

Reparation – Dead in a Ditch: UK Harmonization of EU Motor Insurance Law – Craig Murray

Regulatory – Health & Safety Crime Update – Peter Gray QC

General / Practical – Cross Examination of Expert Witnesses – when to be positive and when to be negative – Robert Milligan QC

Expert – Prosthetic Rehabilitation – Important Considerations in Litigation – Toby Carlsson and David Morrison, PACE Rehabilitation Ltd

Breakout Session 2

Reparation – Prosthetics Claims – Restitutio in Integrum? – Steve Love QC

Regulatory – Hearings before the Traffic Commissioner – David Adams

General / Practical – OMG! DBAs and QOCS – Preston Lloyd and Bruce Langlands

Expert – Vocational Issues in Abuse Cases – Peter Davies, Employment & Vocational Rehabilitation Consultant


Breakout Session 3

Reparation – Claims for Abuse – Liability and Limitation – Ranald Macpherson

Regulatory – Safe as houses? Airbnb and other hosts - Gordon Lamont

General / Practical – ASPIC Update / Users Guide – Kate Bennett

Expert – Grey Matter: Brain Injury and Functional Neurological Disorders – Dr Laura McWhirter, Neuropsychiatrist

Breakout Session 4

Reparation – Cases post Enterprise and Regulatory Reform Act 2013 – Where Are We Now? – Robin Cleland

Regulatory – Justice denied? Dealing with delay in FAIs and regulatory prosecutions – Murdo Macleod QC & Barney Ross

General / Practical – Quantum Update – Amber Galbraith

Expert – The Effect of Seat Belt Law on Road Traffic Injuries – Patrick Statham, Consultant Neurosurgeon
The Conference will conclude with a drinks reception from 5:15pm to which all attendees are invited. We look forward to seeing you in November. If you have any questions or need any more information about the Conference, please contact Gavin Herd on 0131 260 5648 or gavin.herd@compasschambers.com