Friday, November 23rd, 2018
Compass Chambers 11th Annual Edinburgh Conference - Deadline to book your place 12th November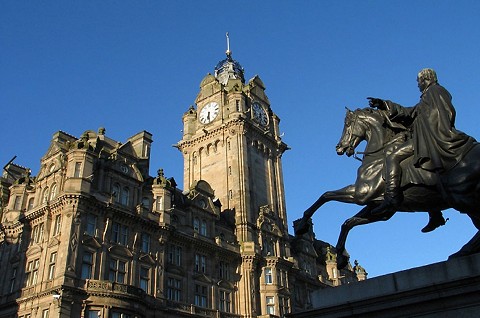 We are delighted to invite you to attend our 11th Annual Conference which will take place on Friday 23rd November at the Balmoral Hotel, Edinburgh.
As you know, the Compass Conference is one of the highlights of our year and it is an event we are very proud of. It is an event that seeks to bring leading experts in our fields to share their knowledge and experience with an engaged and interested audience. Audience engagement has been a big factor in the success of the Conference with the event being fully booked for the last few years. Despite this, we are always looking for ways to improve the event and, this year we have made a number of changes which we hope will make this the best Conference yet.
Changes to the Conference
We believe that the key to a successful conference is ensuring that we listen to our audience when it comes to the topics we select. We contacted many of our leading instructing agents to canvass opinion on what you would like to see covered this year. We have included as many of these suggestions as possible in the line-up of talks below.
We also believe it is important to provide a good choice of talks across our core areas, but also which cater to delegates of different levels of seniority. This year we have 16 different talks available for you to choose from with talks from Compass members relating to our core areas of Reparation and Regulatory Crime as well as more general, practical sessions. In addition we are delighted to announce that we have arranged four guest expert talks from some of the leading players we see regularly in Court.
Compass prides itself on being innovative and, with this in mind, we will be using the CrowdCompass event app at the Conference this year. The app aims to give delegates a more integrated and interactive experience. You will be able to view your personal schedule on the app as well as see details of all the speakers and sessions. You will be able to access handouts from the talks, make notes, leave feedback as well as interacting on social media. There will also be the opportunity to post questions to the speakers during the sessions and, in certain sessions, you will be able to take part in a live poll using the app. Once you have registered for your place you will be emailed details of how to download the app and log in.
To ensure we can continue to improve the Conference year on year we have decided to introduce an admission fee of £75 per delegate. We believe this to be a reasonable charge that will not only help to continue the improvement to the Conference in the years ahead, but will also substantially raise the contribution to our annual charity, as £25 from each admission fee will be donated to charity. Our nominated charity this year is Social Bite.
We are keen to achieve a high level of attendance by senior solicitors, insurers and other instructing agents by providing excellent and more focussed content. To that end members of Compass will be ready and willing to discuss what improvements can be made to our Conference format going forward.
Booking Details
The Conference will take place on Friday 23rd November from 1pm until 5:15pm at the Balmoral Hotel and is accredited for 3 hours CPD. As mentioned above, there are more choices of talks than ever before but places for more popular sessions may sell out quickly so book your place now to avoid disappointment. To reserve your place please click here. The deadline for booking places is Monday 12th November.
The line-up for this year is:
Breakout Session 1
Reparation – James Docherty: Jurisdiction sorted – or a Pyrrhic Victory? – Susan O'Brien QC
Regulatory – The Inspector Calls – Potential pitfalls and how to protect your clients interests – Peter Gray QC
General / Practical – Dealing with Medical Evidence – A Junior's Guide (Junior Counsel for Junior Solicitors) – Yvonne Waugh
Expert – Reflective Practice after Bawa-Garba – Dr Jo Winning, Director, Birkbeck Centre for Medical Humanities
Breakout Session 2
Reparation – Medical Implants and Product Liability: What is a "Defect" in terms of the Consumer Protection Act 1987 – Robert Milligan QC & Clare Connelly
Regulatory – Privilege - A principle under threat? – Murdo Macleod QC & Barney Ross
General / Practical – Quantum Update – Gavin Thornley
Expert – The Radiology of Asbestos Related Lung Disease – Dr Mike Sproule, Consultant Radiologist
Breakout Session 3
Reparation – Fundamental Dishonesty & Expenses – James Hastie
Regulatory – Regulatory Crime Proceedings – a practical approach to preparation and presentation – Mark Stewart QC & Susan Duff
General / Practical – Written Advocacy - "I didn't have time to write a short letter, so I wrote a long one instead..." – Amber Galbraith
Expert – Orthopaedic Surgery of the Lower Limb – Graham M. Lawson, Consultant Orthopaedic Surgeon
Breakout Session 4
Reparation – Sunk below the water-line or salvageable? Limitation under the Athens Convention – Richard Pugh & Kevin Henry
Regulatory – Health & Safety Sentencing Trends – A practical approach to advising clients – Gavin Anderson & Emma Toner
General / Practical – The Art of Negotiation: Techniques for getting the right deal done (without being had) – Steve Laing
Expert – Concussion - are we all really going to die of dementia? – Prof Alan Carson, Consultant Neuropsychiatrist

The Conference will conclude with a drinks reception from 5:15pm to which all attendees are invited. We look forward to seeing you in November.