Monday, January 18th, 2016
Silent Auction to raise funds for the Child Brain Injury Trust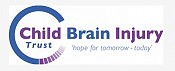 Compass Chambers are delighted to support the Child Brain Injury Trust as our charity for 2016. We are supporting "The Big Sunday Lunch" to help raise funds for the charity and following on from this we have very kindly had 3 prizes donated which will be lots in our Silent Auction. The lots are as follows –
Lot 1 – A 2 night stay at the 5 star Marcliffe at Pitfodels hotel, Aberdeen (bed and breakfast) in a double / twin executive room with an A La Carte dinner on one of the nights, courtesy of Connoisseurs Scotland.
Lot 2 – A 1 night stay at the 5 star G+V Royal Mile hotel, Edinburgh in a double / twin room with Dinner, Bed and Breakfast included, courtesy of Connoisseurs Scotland.
Lot 3 - A champagne dinner for 4 at The Wee Restaurant, North Queensferry, courtesy of Craig Wood, Head Chef and Owner of The Wee Restaurant.
If you would like to bid for one of the auctions, please contact Gavin Herd, Compass Chambers Practice Manager, by email – gavin.herd@compasschambers.com - with a note of which Lot you are bidding for and details of your bid. The current highest bids will be updated on the Auction page of the Compass Chambers website – here. The auction will close at 5pm on Friday 5th February and the person who has placed the highest bid for each Lot at that time will be the winner. The only condition is that once the prizes go to a particular person, they are strictly non transferrable.
All money raised will go to the Child Brain Injury Trust (CBIT). Every 30 minutes, a child or young person will acquire a brain injury. This could be the result of an accident, an illness such as meningitis or encephalitis, a poisoning, a stroke or a brain tumour.
A brain injury has a devastating and life-long impact on the child and their whole family. Bones can mend and scars can heal but a brain injury stays with you for life and impacts on everything you think, feel and do.
CBIT is the charity that supports children, young people, their families and professionals and helps them come to terms with what has happened and how to deal with the uncertainty that the future may hold.
Good luck!