Friday, January 7th, 2022
Part Time Sheriff & Part Time Summary Sheriff Appointments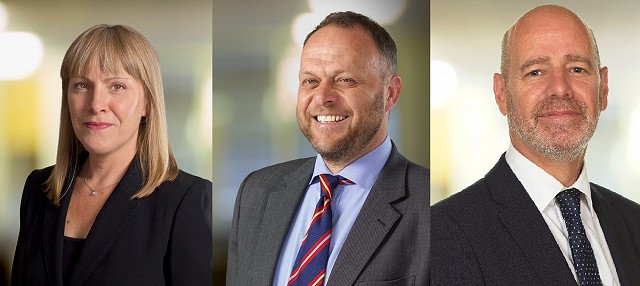 We are delighted to confirm that Catherine Smith QC has been appointed as a part-time Sheriff while James Hastie and David Nicolson have been appointed as part-time Summary Sheriffs by the Scottish Ministers. They were among a total of 15 part-time Sheriffs and 17 part-time Summary Sheriffs who were appointed yesterday.
Scottish Ministers agreed to the appointments on the basis of a report by the Judicial Appointments Board for Scotland. The Judicial Appointments Board for Scotland is an independent advisory public body with the role of recommending individuals for appointment to judicial offices within the Board's remit including judge of the Court of Session, chair of the Scottish Land Court, sheriff principal, sheriff, and summary sheriff. Scottish Ministers are required by statute to consult the Lord President of the Court of Session before making their recommendation.
Catherine, James and David will take up their posts shortly, but will otherwise remain in practice.