Wednesday, January 9th, 2019
Nominated Charity for 2019 - Edinburgh Food Project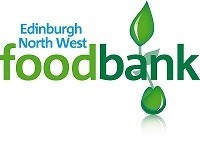 Compass Chambers are delighted to announce that our nominated charity for 2019 is the Edinburgh Food Project.
The Edinburgh Food Project operates foodbanks in Edinburgh North West, Edinburgh Central and Edinburgh East. They provide three days' nutritionally balanced emergency food and support to local people who are referred to them in crisis. They are part of a nationwide network of foodbanks, supported by The Trussell Trust, working to combat poverty and hunger across the UK.
Compass Practice Manager Gavin Herd said "We are delighted to be supporting the Edinburgh Food Project as our nominated charity for 2019. They do great work for local people in times of crisis and we hope to raise a lot of money to help them in the course of the year."
You can find out more about the Edinburgh Food Project here.