Wednesday, November 29th, 2017
Mark Stewart QC and Gavin Herd Shortlisted for Legal 500 Awards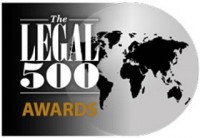 Compass Chambers is delighted that Mark Stewart QC and Gavin Herd have both been shortlisted by for the Legal 500 Awards 2017.
Mark Stewart QC has been shortlisted in the category of Regional / Scottish Silk of the Year. Mark is one of only 2 Scottish Silks shortlisted in the category as well as 7 others from the rest of the UK regions. Mark has been recognised after a busy year with appearances in the Snowman / Jim Clark Rally FAI, the FAI relating to the death of Ciaran Williamson as well as a number of high profile criminal trials. More details about Mark can be found on his webpage here.
Gavin Herd has been shortlisted in the category of Senior Clerk / Chief Executive of the Year in the UK wide Clerking / Practice Management section and is the only Scottish Clerk to be shortlisted.
The winners will be announced by the Legal 500 soon.