Friday, June 24th, 2022
Mark Nicholson & Iain Buchanan Join Compass Chambers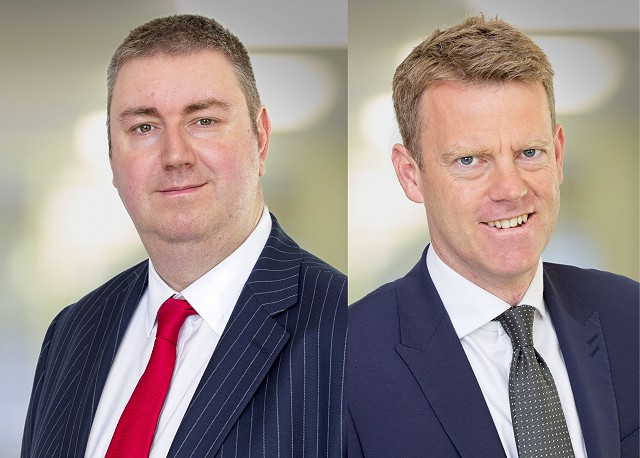 We are delighted to welcome Mark Nicholson and Iain Buchanan to Compass after both called to the Bar today.
Mark was a solicitor for 14 years at a large personal injury firm before calling. He has considerable experience in personal injury work including Road Traffic Accidents, Occupier's Liability, Public Liability and Employer Liability claims.

He specialised in asbestos related conditions and other industrial disease cases. Mark has considerable experience in dealing with fatal cases including claims arising out of a diagnosis of Mesothelioma or Asbestos Related Lung Cancer. He has an interest in asbestos cases involving cross border issues.
Iain had over 15 years' experience as a solicitor and partner with leading legal firms before calling.
He acted mainly for insurers and has a wealth of experience across the spectrum of personal injury work, including cases involving indemnity issues. He has acted for pursuers and defenders in property damage cases. He appeared in proofs and fatal accident inquiries in the Sheriff Courts.
For much of his time as a solicitor Iain handled cases involving serious and complex injury, including brain injuries, spinal injuries, chronic pain and industrial disease.
Compass Practice Manager Gavin Herd said "With their substantial experience as solicitors, Mark and Iain will add considerable strength to our Personal Injury team and we are very pleased that they decided to join us. We are sure they will quickly develop busy practices and wish them all the best in their careers at the Bar."
Further details about Mark and Iain can be found on their webpages.