Tuesday, October 4th, 2022
Marathon effort from David Adams raises over £1,300 for St Columba's Hospice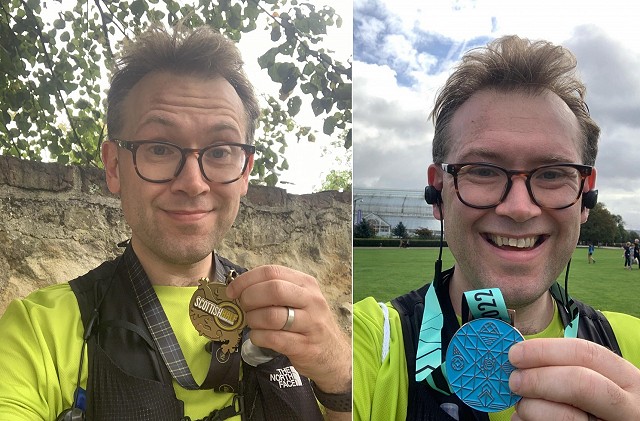 David Adams has completed two half marathons in the last 3 weeks to raise over £1,300 for St Columba's Hospice. David completed the Scottish Half Marathon on 18th September in a fantastic time of 1:51:31 and followed that up with the Great Scottish Run on 2nd October in an equally impressive time of 1:52:44.
St Columba's Hospice is a cause close to David's heart as the wonderful staff cared for his friend's partner who passed away after a brief illness last year. David said "I really enjoyed the races even if it was tough going. The cause meant a lot to me and I was keen to see it through. I'll be giving the ankles a rest now!"
Donations can still be made here.