Tuesday, September 13th, 2016
Legal 500 UK Bar 2016 Rankings Announced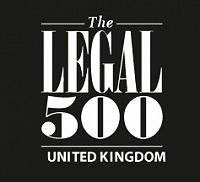 Compass Chambers is delighted to have a total of 26 rankings in the latest edition of the Legal 500 which was published today. Compass members once again feature prominently in their Core Areas of Practice with a tremendous 17 members ranked under the category of Personal Injury, Medical Negligence and Professional Negligence and a further 6 members (out of a total of 8 from the Scottish Bar) ranked in the category of Health & Safety and Regulatory.
The Legal 500 describes Compass as "the pre-eminent stable for personal injury/reparation work" and it is noted for the "breadth and depth of quality" of members. It confirms Compass' reputation in this area by saying it has "the best personal injury advocates at all levels".
The directory also praises the Regulatory team at Compass saying it has a "particularly strong offering in the health and safety/regulatory arena."
There is also praise for the clerking team with the directory stating "Led by 'affable' practice manager Gavin Herd, 'clerks go above and beyond to provide a first-class service'".
Compass Chambers Practice Manager Gavin Herd said "We are delighted to have such a strong showing once again in the Legal 500. The coverage we have received in our Core Areas of Practice emphasise our great reputation in these areas."
The list of Compass members who are ranked is as follows –
Personal Injury, Medical Negligence and Professional Negligence
Marion Caldwell QCGeoff Clarke QCAngela Grahame QCIan Mackay QCRobert Milligan QCLesley Shand QCAndrew Smith QCKenny ChristineAmber GalbraithGordon LamontSteve LoveJillian Martin-BrownMalcolm McGregorDavid McNaughtanGraeme MiddletonRichard PughAstrid Smart
Health & Safety and Regulatory
Peter Gray QCMurdo Macleod QCSusan DuffSteve LoveClaire MitchellBarry Smith
Crime
Peter Gray QCMurdo Macleod QC
Property, Construction and Agriculture
David Sheldon QC
Full details of the rankings and editorial can be found on the Legal 500 website here.