Thursday, June 28th, 2018
Kevin Henry Joins Compass Chambers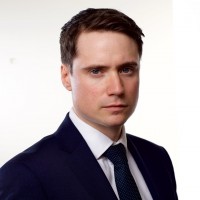 Compass Chambers are delighted to announce that Kevin Henry has become our newest member after calling to the Bar today.
Richard Pugh was Kevin's principal devil-master and we were very pleased when Kevin decided to join Compass. Kevin has experience of personal injury, clinical negligence, defamation and public law.
He also has great experience of regulatory crime and criminal appeals, that having been the focus of his practice before calling to the Bar whilst working at the Scottish Criminal Cases Review Commission. In his role there he had to regularly deal with matters of criminal law, criminal procedure, the law of evidence as well as human rights and data protection.
Compass Chambers Practice Manager Gavin Herd said "We warmly welcome Kevin to the Bar and to Compass Chambers. He is keen to work in all of our core practice areas and we are sure he will be a valuable addition to the team. We will him all the best in his career at the Bar."
You can find out more about Kevin on his webpage here.