Wednesday, January 13th, 2016
Getting Served! Advocates to Cook Lunch in aid of the Child Brain Injury Trust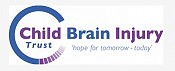 Members of Compass Chambers will be serving meals instead of legal papers on 31st January as part of the The Big Sunday Lunch in aid of the Child Brain Injury Trust, Scotland (CBIT). Compass is delighted to be co-sponsoring the event which is taking place at The Wee Restaurant in North Queensferry.
Compass members Steve Love, Kate Bennett, Robert Milligan QC and Amber Galbraith will have to summon(s) up their inner (House) Masterchef on the day and will be guided by award winning chef / owner Craig Wood to create a delicious 3 course meal for those attending. The jury will be out as to whether their culinary abilities match up to their Advocacy skills! Guests will also witness the delights of a matched wine tasting by Philippe Larue of L'Art du Vin.
Tickets for the event are still available at a cost of £100 which includes 3 courses plus cheese, the matched wine tasting and a donation to CBIT.
Every 30 minutes, a child or young person will acquire a brain injury. This could be the result of an accident, an illness such as meningitis or encephalitis, a poisoning, a stroke or a brain tumour.
A brain injury has a devastating and life-long impact on the child and their whole family. Bones can mend and scars can heal but a brain injury stays with you for life and impacts on everything you think, feel and do.
CBIT is the charity that supports children, young people, their families and professionals and helps them come to terms with what has happened and how to deal with the uncertainty that the future may hold.
There are a very small number of tickets still available. If you are interested, please contact Lisa Henderson on 07798 638278 / lisa.henderson@ampersandstable.com