Thursday, July 9th, 2020
Geoff Clarke QC & Steve Love QC Appointed to Scottish Gymnastics Conduct in Sport Panel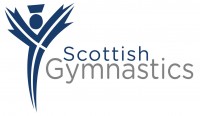 Compass is delighted to announce that Geoff Clarke QC and Steve Love QC have been appointed as members of the Scottish Gymnastics Conduct in Sport Panel.
They will sit on hearings in connection with the conduct, regulatory and appeals processes under the governance of Scottish Gymnastics and their Conduct in Sport Code.
The object of the Conduct in Sport Code is to set down rules and procedures with a view to obtaining justice in gymnastic hearing proceedings and to ensure that decisions are made in a fair, consistent, impartial, independent and expeditious manner.