Thursday, May 31st, 2018
Gavin Anderson Joins Compass Chambers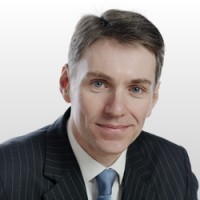 Compass Chambers is delighted to welcome Gavin Anderson as its newest member after he joined today. Gavin comes with a wealth of Regulatory Crime experience particularly in relation to Health & Safety, Environmental and Corporate Crime, and has extensive experience of Fatal Accident Inquiries. Gavin has been consistently ranked in recent years by both Chambers UK and Legal 500 as one of the leading Junior Counsel at the Bar in the field of health and safety.
Compass Chambers Practice Manager Gavin Herd said "We are delighted that Gavin has chosen to join Compass. His substantial experience will make him an excellent addition to our Regulatory Crime team which is the strongest at the Scottish Bar".
Peter Gray QC, head of Compass Chambers Regulatory Crime Team said "It is great news for Compass that Gavin has decided to join us. He is a fantastic addition to the Regulatory Crime Team and to the Chambers as a whole, and we warmly welcome him to Compass".
You can see more information about Gavin on his webpage here.