Wednesday, January 18th, 2023
Farmer acquitted of Culpable Homicide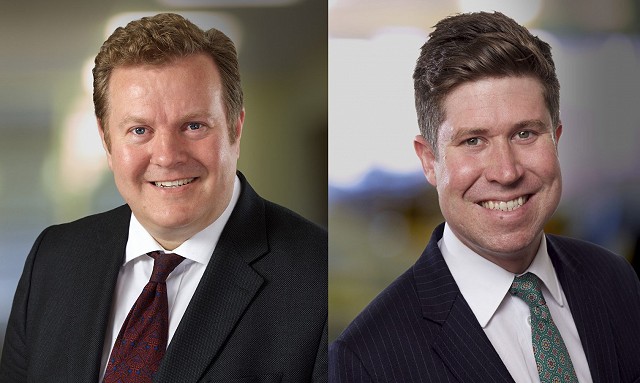 A farmer has been acquitted of culpable homicide by failing to maintain a tractor and trailer that sped out of control down a hill and crushed a motorist to death and seriously injured two others.
Instead, Andrew Grant was convicted of a breach of health and safety laws, by allowing Christopher Nimmo, his employee, to use a JCB Fastrac tractor and Herron trailer, both of which had defective brakes which had led to the death of Mr Francis Mooney.
Nimmo was transporting a 13-ton digger from Edinburgh to Rutherglen, near Glasgow, in May 2016.
The Crown decided to try Grant for the more serious charge of killing Mr Mooney, 60, by culpable homicide, but he was cleared by the jury verdict.
Dashcams captured the moment the tractor and trailer smashed into cars at the bottom of a hill in Rutherglen. The heavily loaded trailer crashed onto the top of Mooney's Vauxhall Vectra, crushing it and trapping him inside.
Nimmo was also seriously injured. Two other motorists, one of whom said he had thought he was going to die as his car was struck "with the force of a rollercoaster", were hurt.
Nimmo told the High Court in Livingston that the brake pedal "went to the floor" as he tried to slow down on a steep downhill stretch.
"I also tried the handbrake (called the 'dead man') — that didn't work either," he said. "I shouted out, and I used my hands, peeping the horn, flashing the lights, did everything I could to warn [the other motorists] that I wasn't stopping."
Grant, from Mid Calder in West Lothian, said he had not known that he should have had an HGV operator's licence, which would have required mechanical checks on his vehicles every six weeks, and weekly checks on the trailer brakes. He insisted they had been properly maintained but evidence showed that the tractor's brake fluid had not been changed for six years.
A post-accident inspection found that all four brake fluid reservoirs on the JCB tractor had a vapour lock point of between 120 and 140 degrees centigrade, well below the required level, which had rendered the braking system ineffective.
The fault meant that gas bubbles in the fluid absorbed pressure when the brake pedal was depressed preventing it from activating the air brakes.
There was also a 6mm gap between the Herron trailer's brake linings and brake drums, handbrake cables were broken and tied up, and the trailer's braking efficiency when laden was 4.01 per cent – a tenth of the required minimum figure of 45 per cent.
This meant that the braking system had been rendered completely ineffective. A mechanic said that he had warned Grant that the brakes were not working.
Grant said he had never asked to see Nimmo's driving licence and had taken it on trust that he was qualified to drive the tractor on public roads, because an ordinary licence allows holders to drive agricultural vehicles.
He said he had since got an operator's licence, hired a transport manager and installed a system to ensure that proper and timely maintenance was carried out on his four articulated lorries. He denied he had been warned about the brakes not working.
Richard Goddard KC, the advocate depute, moved for sentence and said that Grant had no previous convictions. He submitted a victim impact statement from Mooney's family to the court.
Murdo MacLeod KC, the defence counsel, asked for Grant's bail to continue as he was running a business, had a young child and his wife had been off work after a recent road accident. He said that Mr Grant had previously offered to admit the health and safety offence.
Judge Lord Armstrong called for a criminal justice social work report on Grant's personal circumstances, and adjourned the case for sentencing at Inverness High Court on February 16.
Murdo MacLeod KC was assisted by Barney Ross, Advocate. They are both members of Compass Chambers Regulatory Crime team.