Friday, September 3rd, 2021
David Nicolson and Dominic Scullion Join Compass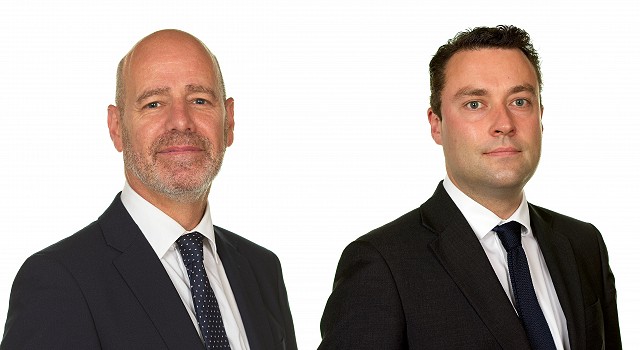 Compass are delighted to welcome David Nicolson and Dominic Scullion who have both joined today.
David has extensive experience in practice, with a combination of 14 years as a defence solicitor before calling to the Bar in 2005. He has developed a strong Regulatory Crime practice with particular experience of cases involving fatal road traffic accidents, and in financial crime. Notably he was instructed as junior counsel for one of the accused in the Rangers prosecution, in respect of which the court dismissed the charges against his client following preliminary legal submissions. David was a full time Advocate Depute from 2011-2015
Dominic called to the Bar in 2020, having qualified as a solicitor in 2012 and a solicitor advocate in 2016. His main areas of practice are health and safety, public law, and reparation. Dominic has conducted numerous fatal accident inquiries and has experience of health and safety enforcement notice appeals. Dominic's update to the Health and Safety at Work volume of the Stair Memorial Encyclopaedia was published by LexisNexis in November 2020. In his public law practice, he has been instructed in numerous judicial reviews and statutory appeals, as well as in actions for damages against public authorities, and in public inquiries. Dominic was appointed to the list of Standing Junior Counsel to the Scottish Government in December 2020.
Compass Practice Manager Gavin Herd said "We are pleased to welcome David to Compass and are delighted he has chosen to join us. David adds significant strength to our Regulatory Crime team particularly with his extensive trial experience, including in fatal road traffic cases."
"We are equally thrilled to welcome Dominic to Compass. Dominic brings a wealth of experience across a number of areas, particularly adding to our Regulatory Crime team with his Health & Safety experience as well as our Public Law and Reparation offerings. We wish them both all the best in their careers with Compass."
David's profile page can be found here and Dominic's page can be found here.