Wednesday, July 20th, 2016
Compass Chambers Proud To Support Young Triathletes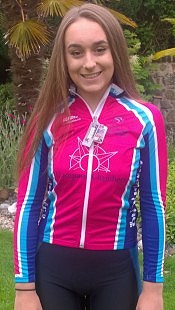 Compass Chambers are proud to be supporting young Scottish triathletes by providing funding to the Triathlon Scotland East Region Hub. The aim and ethos of the regional youth hubs are to provide access for young triathletes in regional areas to come together and receive additional coaching in a supported environment.
Youth triathletes meet approximately once a month for coaching designed to foster skills that reflect the British Triathlon curriculum, rather than driven by performance targets and race results. Youth triathletes participating in regional youth hubs can benefit from the additional coaching to support their own personal development and aspirations.
Compass Chambers Practice Manager Gavin Herd said "We are delighted to support the Triathlon Scotland East Region – particularly as the daughter of one of our members is in the squad. They are doing fantastic work with aspiring triathletes between the ages of 13 – 16 and we are happy to help."
More information about can be found on the Triathlon Scotland website here.