Friday, April 1st, 2022
Claire Mitchell QC Shortlisted for Annual Award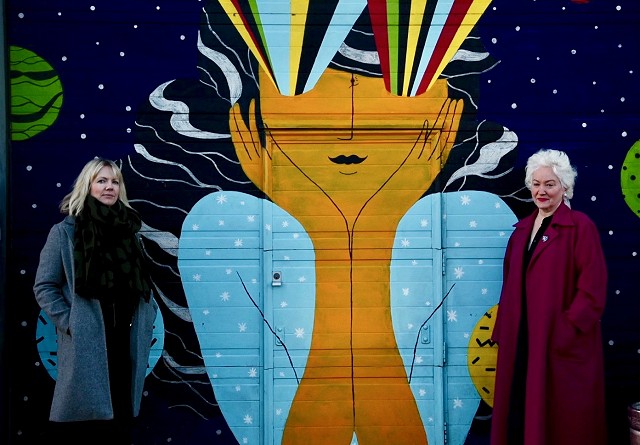 Claire Mitchell QC and Zoe Venditozzi, well-known for their work on the Witches of Scotland campaign, were both delighted to have been shortlisted for the Glasgow Times Scotswoman of the Year Award 2021.
The annual award is handed out each year to recognise women who have made an outstanding contribution to Scottish society. Nominations of women in any field and from any part of the country are made by members of the public.
Launched in 2020, Witches of Scotland is a campaign for justice – for a legal pardon, an apology and a national monument for the thousands of people – mostly women – who were convicted of witchcraft and executed between 1563 and 1736 in Scotland.
First Minister Nicola Sturgeon issued a Scottish Government apology on International Women's Day earlier this year.
Commenting on progress on the pardon Witches of Scotland is pursuing Ms Mitchell said: "The consultation document on the private members' bill is in the final stages of completion and it will go out soon for the public to respond to." Ms Venditozzi urged all those in support to get involved during the public consultation "as we need to prove there's public appetite for the pardon and a state monument."
"We want the national monument to be paid for by the state rather than individuals," said Ms Mitchell. "We hope that when the state monument happens that it is ambitious and original and perhaps takes a look at what was achieved in Norway at Steilneset," said Ms Venditozzi. "If we hope to dismantle patriarchy and give women parity in society, we need to understand the roots of our current system and we think the witch trials are a part of the history of oppression against women," she added. "We, as humans, make the same mistakes time and again of targeting the vulnerable and we have to learn from that to stop doing it. We can see it happening today with current witch accusations and know that our counterparts abroad, including Leo Igwe at Advocacy for Alleged Witches, are very keen for international support in condemning this practice."
Addressing why the work done by the Witches of Scotland is relevant today, Ms Mitchell said: "We have failed to properly record the history of women in Scotland – this campaign allows us to remember that history and reflect upon the past and the continuing problems that misogyny presents to society. It also sends a message to those countries where witchcraft accusations are still used as a tool of persecution against the vulnerable, still mostly women."
The winner of the award this year, announced during a ceremony last night, was environmental activist Maureen Potter, who received the title in recognition of her work in preserving and protecting natural spaces in Scotland.