Monday, October 23rd, 2023
Carla Fraser Shortlisted for Herald Law Award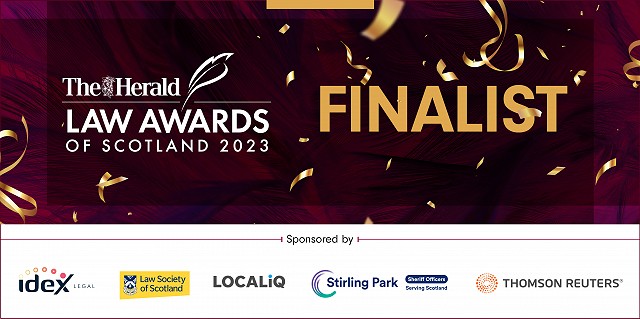 We are delighted to announce that Carla Fraser has been shortlisted for the Rising Star at the Scottish Bar award at the Herald Law Awards of Scotland 2023. the awards aim to recognise and reward the best individuals as well as in-house teams, law firms and suppliers across Scotland.
The awards will be presented at a ceremony on 15th November in Glasgow. The judging panel includes Colin Anderson, Director and Company Secretary LEAD Scotland, Frances McMenamin KC; advocate Usman Tariq; Susan Murray, Vice President of the Law Society of Scotland; Rebecca Samaras, senior lecturer at Dundee Law School; Murray McCall, managing partner, Anderson Strathern; Arlene McDaid, Founder Legal Hackers Scotland; and Kenny Robertson, Head of Outsourcing, Technology and IP legal team at the RBS/Natwest Group, Alex Prentice KC and Meena Bahanda, Head of Legal Recruitment for IDEX Consulting.
Carla has been shortlisted alongside Chris Miller from Black Chambers as well as David Welsh and Emma Boffey from Axiom Advocates. Further details about the event can be found here.